Halloween season has begun!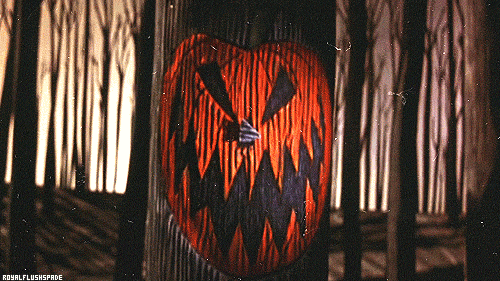 If you didn't know, Halloween is (BY FAR) my favorite time of year. While most people don't view Halloween as a "season," I certainly do. Christmas people get to revel in the "Christmas season," so it's only fair that we Halloween lovers get our "Halloween season," too!
In my neck of the woods, it's still sunny and 80 degrees outside. No matter. The date on my calendar says September 28, and that indicates that only TWO DAYS remain until the best month of all...October, of course! So forget about the fact that I had to wear shorts today....it's fall. That's all that matters.
And, to ring in fall, I couldn't resist making my *famous*
pecan praline cookies
.
Yummmm. And they taste even better than they look! Not to toot my own horn ;)
So, since it's Halloween season, expect regular entries on my blog. Plus, when October 1st rolls around, I may or may not be participating in a "31 Days of Halloween" challenge taking place right here on this page!
A few, but not all, of the things to look forward to on LOLlen this month:
Halloween gingerbread [haunted] house
Monster masks with creepy eyeballs
Pumpkin spice puppy chow
Festive cupcakes
And more!
So stop in throughout the Halloween *season* for tons of fun crafts, recipes, and party tips :)
- Ellen